Under Council Review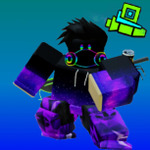 Chase Pak
wants to set a world record:
Farthest Distance Fallen In "Minecraft"
Record Attempt:
1,250,000
meters
Current Record:
1,000,950
meters
View Record
Play current record
Current Record
Record Attempt
1,250,000
meters
Set On
May 25, 2021
Location
Raleigh, North Carolina
Info
One day I was watching a video about Minecraft world records. I was interested, and wanted to try and break one. If round this record, got straight to recording, and started falling. This may seem like an easy record, just falling down, right? Yes and no. After two hours, I was just almost halfway there. Finally, I finished the record, edited the video, and posted it on my channel. You can see the record on my channel here: https://youtu.be/pxU7rovWCoE I hope you enjoy(ed)!