Under Council Review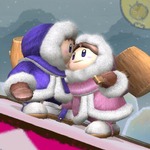 Sarge Fan
wants to set a world record:
Fastest Time To Eat A Box Of Kraft Macaroni And Cheese
Record Attempt:
00:00.0
min/sec
Current Record:
00:30.50
min/sec
View Record
Play current record
Current Record
Record Attempt
00:00.0
min/sec
Rules
- must use a standard, 7.25 oz. box of Kraft Macaroni and Cheese
- must prepare macaroni and cheese according to instructions written on the box
- must begin and end attempt with an empty mouth
- may only use a single spoon
- may not drink liquids during the attempt
- must follow form of current world record holder
- must provide video evidence
Set On
February 27, 2015
Location
Elkins, West Virginia
Info
Attempt By: Billy Hatcher I LOVE mac and cheese. So i decided to make this viral... I think you should not try this at home.