Under Council Review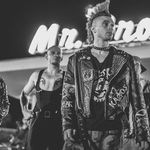 Mark Ultra
has submitted a world record on behalf of Greg Bjorg:
Do You Know Any Good Turntables?
Record Attempt
100
kg
Set On
October 9, 2020
Location
Quebec, Quebec
Info
Attempt By: Greg Bjorg Hello guys. I want to try out listening to vinyl music. Do you know any good vinyl turntables?