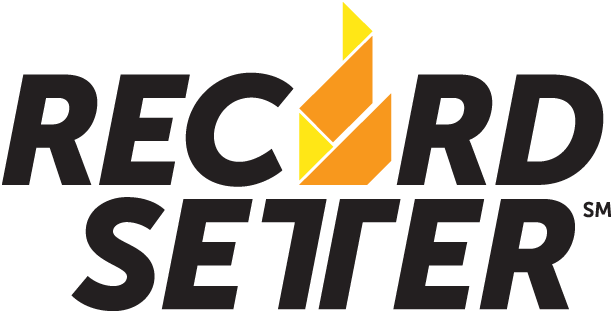 With a new name, a new chapter begins.
---
When we launched the Universal Record Database (URDB) in 2008, our vision was to create a collection of user-generated world record videos, built around a belief that everyone could be world's best at something. It was a simple dream, but one we had tremendous passion for.
Over the past two years, a global community of thousands (the Record Setters!) has risen up and shown a desire to not just create and submit records, but to compete against one another, moderate submissions, voice opinions on rules, befriend fellow competitors and host offline events around the globe. The general public has responded with equal interest, as evidenced by feature stories on CBS Sunday Morning, Good Morning America, CNN and the BBC, plus a recurring segment on Late Night With Jimmy Fallon.
This overwhelmingly positive feedback has given us the courage to evolve our vision to something beyond just a database. We want to empower our growing community and enlist their help building a record platform everyone on earth can engage with, ranging from schoolchildren and summer camps to Olympians and professional athletes. Our expanded scope will include a collective moderation system, forums for rules and debate, social profile pages, live streaming tools, editorial content and custom channels for thousands of groups ranging from jugglers and speed guitarists to Angry Birds experts and Scrabble aficionados.
Beyond site features, we're extending into books (first one comes out in September), original content (shot a TV pilot, producing a web series), brand partnerships, live events and a Yellow Jacket Ambassador program that will allow people to host record events of their own.
At the center of these initiatives are the thousands of extraordinary people setting records. Without them, none of what we're doing could exist. That's why we've decided to change our name to, drum roll please, "RecordSetter." The name is active, celebrates our community, and, more than anything, provides the entire project with ample room to grow. We're no longer just a database.
Whether you love setting records, moderating content or just rocking out watching other people push the limits of mankind, we hope you'll join us for the next chapter of what's so far been a truly thrilling ride. Heartfelt thanks to everyone who's helped us get this far. Go set records, people!

Dan Rollman
Co-Founder/President
RecordSetter.com
Questions? Comments?
Send us a tweet.
---